Since 1992, Roy Kim has served as the General Managing Partner of Central Bethany Development Company, a commercial real estate development firm responsible for the development of the master planned community of Bethany Village, west of Portland in Washington County, Oregon. The community consists of grocery anchored shopping center, apartments, office buildings, condos and townhomes, an athletic center and a senior living community.
He is an active member in the community, serving on numerous boards and committees.
Kelsey Joined Madden Industrial Craftsmen fulltime in June of 2014. She works as the Corporate Operations Manager overseeing office procedures and recruiting for all Madden Industrial offices.  In addition to her position at Madden Industrial Craftsmen, Kelsey manages and is part owner of Madden Marine Staffing.  Kelsey graduated from Oregon State University and continues to be involved with Oregon State's Austin Family Business Program. She is also active with the American Staffing Association's Oregon Counsel and currently serves as the chair.  She has a passion for the trades and bringing awareness to the career opportunities within the skilled trades.  In her free time, Kelsey enjoys traveling and spending time with her family, friends and dog.
Georgie is proud to represent the third generation in her family's local flooring and interiors business, Koeber's Interiors. She takes great joy in helping people rediscover the love of their homes. Georgie is a Beaverton native, Southridge High School graduate, and later earned her degree at Eastern Oregon University in Business Management and Marketing. Her drive to serve the community is contagious. Georgie has a considerable history of volunteering for Beaverton and the surrounding areas. She has led donation drives for Home Plate Youth Services, Play Fit Fun, The Giving Bag Initiative, the Good Neighbor Center, and more. Supporting and connecting with other women in business is another passion of hers.
Georgie strives to increase member involvement with innovative ideas and events. She serves on our Leadership Beaverton board and chairs the Evolving Leaders committee. Aside from chamber work, she is a proud mother of two, wine lover, outdoorswoman, and retired college athlete.
Stephen Smelley is the Founder and CEO of Goldfinch Consulting.
Stephen is a strategic, consultative insurance industry leader with a three-plus decade career focused on building and leading high-value, high-integrity brokerages within the independent insurance agency sector. He is a collector and promoter of great people. Stephen's specific expertise lies in training, coaching, and developing independent distribution leadership and growing privately held businesses. He specializes in building collaborative, growth cultures in businesses as well as long-term perpetuation planning, exit strategies, and multi-generational transfers of ownership. Stephen is an Advisor for InCite Performance Group and consults with clients across the United States and Canada. He is a public speaker and thought leader in Risk and InsureTech.
Stephen is madly passionate about the value of local Chambers of Commerce and volunteers time and talent to support a thriving local business community. He is also a wine enthusiast and volunteer business and industry lobbyist.
Lisa was born in Sonoma, California raised in the bay area and while she is a California transplant, she has lived in the Pacific Northwest for over 20 years. She now calls Portland her home and favors the quality of life, trees, clean air and water, places to eat, shopping and enjoys being close to the beach with the beautiful outdoors Portland has to offer. With over 10 years of financial experience, Lisa has built her career in finance, philanthropy and a passion for her community. Lisa manages the Beaverton Town Square Wells Fargo in the heart of Beaverton aiding several consumer and small businesses within the community. She serves as a Director on the Beaverton Area Chamber of Commerce Board of Directors and is Co-Chair for our Women-in-Business committee inspiring networking opportunities empowering women locally. Additionally, Lisa serves as Chair for one of Wells Fargo's Employee Resource Networks for Oregon where employees have growth opportunities and experiences. With housing being a top priority for our state, Lisa has written over $265,000 in housing grants on behalf of Wells Fargo for several housing foundations and enjoys volunteering with her teams when she can. During Lisa's off time, you can catch her cheering for the NFL's 49ers, and the Portland Trail blazers at the Moda Center, singing at a concert, or traveling anywhere she can scuba dive! Lisa believes everyone should have access to financial education as she and her team welcome anyone with questions about their business, personal finance, or how to get involved in the Beaverton community.
Dave is a business coach and owner of BusinessCoach of Oregon. His passion is to help fellow business owners grow their businesses and achieve their personal goals through it. He builds leaders of leaders through workshops and coaches in both group and individual settings. He has worked with hundreds of leaders for over 15 years throughout the U.S. He has been active in the Beaverton Chamber during that time, currently in Coaching Network 3.0.
Dave grew up on a potato farm outside of Klamath Falls, Oregon. In the corporate world, he helped Intel grow for over 20 years with contributions in engineering, manufacturing, finance, sales, and marketing. His education includes an Oregon Executive MBA and BS degrees in chemical engineering and biochemistry/biophysics from Oregon State University. Dave has completed service on the Board of Directors of the Oregon State Alumni Association, is past president of the Oregon State University Business Roundtable, and is a former Chair of the Beaverton Chamber Business Matters.
Donna was born and raised in Western Washington County and has chosen to make Beaverton her home for nearly two decades.  She has a true passion for the community in which she calls home.
Having over 30 years of experience working with small and medium-sized businesses in our area, Donna understands the value of community and is passionate about building relationships both personal and professional.  As a local REALTOR®, she is also keenly aware that investment in your community has a direct and dramatic impact on quality of life now and for generations to come.  She believes that a healthy Chamber of Commerce is fundamental in catalyzing leaders to improve economic prosperity and they are some of the strongest and most fierce advocates of local business, in turn providing an essential voice for their community.  When businesses succeed, communities succeed.
Donna is the Chair of the BACC Member Retention and Recruitment Committee, Co-Chair of the Evolving Leaders committee, and serves on the Women in Business committee.  In her free time, she loves to volunteer, explore our local wine country, and spend time with friends.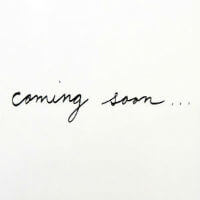 Joe Torretta
Andy Oldenburg has been a Beaverton community member since 2006. He is a commercial insurance agent at Paynewest Insurance located at Progress Ridge. Andy represents a great deal of local businesses through his work and is in constant communication with small to medium-sized business owners. Andy is proud to serve on the Business Advocacy Council of the Beaverton Area Chamber.
Andy also has 4 children in the Beaverton School District grades kindergarten through eighth grade. Andy volunteers for West Side Soccer Club as an age group coordinator and coach.